Are you looking to have a vineyard wedding? If so, there are a few things you need to keep in mind. First, make sure that the vineyard can accommodate your wedding size. You'll also need to decide what type of wine you want to serve at your reception. And finally, be sure to choose a date that isn't too close to the busy season. You can ensure that your vineyard wedding is perfect by following these tips!
How to plan an unforgettable vineyard wedding?
Wine country is a popular destination for weddings and a good reason. Vineyards offer a stunning natural backdrop for your big day, not to mention some of the best wine around. If you're planning a vineyard wedding, here are a few tips to ensure your day is perfect.
Pick the right vineyard.
There are many beautiful vineyards to choose from, so take some time to visit a few before making your decision. Consider the size of your guest list, the type of atmosphere you want, and what amenities the vineyard offers.
Work with the staff.
The staff at the vineyard will be able to help you with all aspects of your wedding, from picking the perfect spot for the ceremony to selecting the best wines for your reception. They can also help you with any special requests you might have.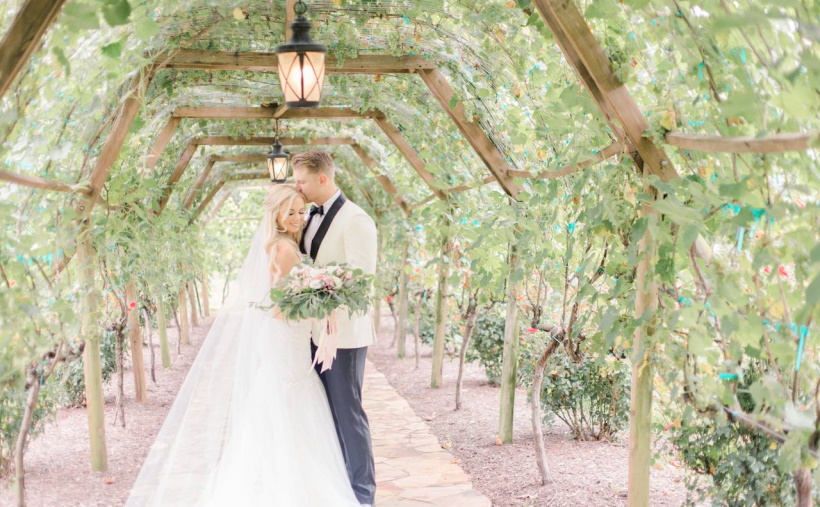 Make a plan.
Vineyards can be large and sprawling, so it's important to have a plan for your wedding day. Map out where you want the ceremony and reception to take place and any other activities you have planned. This will help everyone stay on track and ensures that nothing is missed.
Have a backup plan.
In case of bad weather, it's always a good idea to have a backup plan. For example, if you're planning an outdoor ceremony, make sure there's a spot indoors where it can be moved in case of rain. And if you're worried about the heat, have some fans or air conditioning on hand.
Relax and enjoy.
One of the best parts about having a vineyard wedding is relaxing and enjoying the day. Sip on some wine, take in the stunning views, and dance the night away knowing that you've thrown the perfect vineyard wedding.
The best winery wedding venues in the United States
If you're looking for the best winery wedding venues in the United States, look no further than these five stunning locations. From idyllic vineyards in California's Napa Valley to historic chateaus in Virginia's wine country, these destinations offer everything you need to make your dream wine-themed wedding a reality.
Viansa Sonoma Winery and Marketplace, Sonoma, CA
Located in the heart of Sonoma Valley, Viansa Sonoma is a picturesque setting for any wedding celebration. The venue features beautiful gardens, a charming gazebo, and sweeping mountain views, all set against Viansa's picturesque vineyards. Indoors, there is a spacious and rustic-chic tasting room that is perfect for hosting your rehearsal dinner, reception, or any other wedding events. And, of course, no wine country wedding would be complete without Viansa's award-winning wines, which are available for purchase by bottle or glass.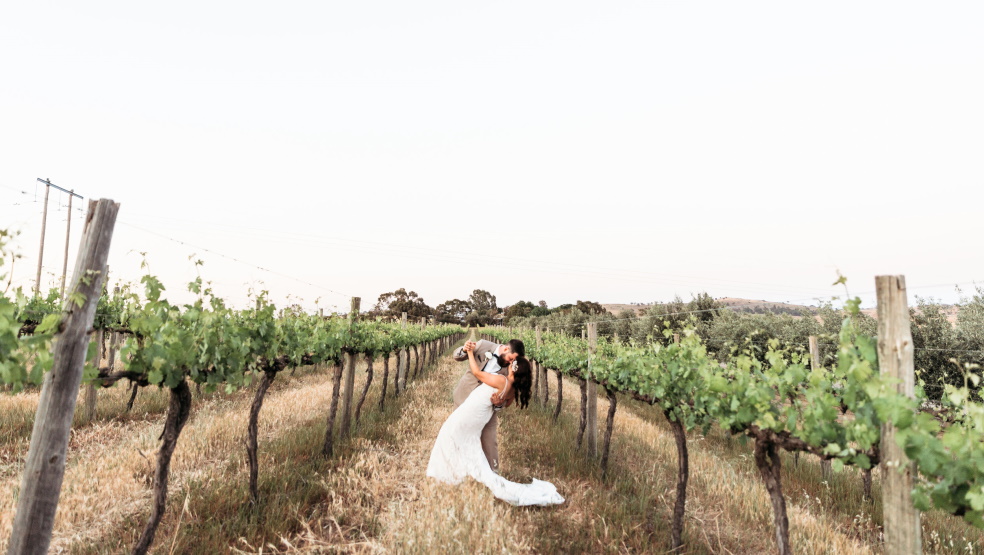 Biltmore Estate Winery, Asheville, NC
Look no further than the Biltmore Estate Winery in Asheville, North Carolina, for a truly one-of-a-kind winery wedding venue. Nestled in the Blue Ridge Mountains, this historic venue was once the summer home of George Vanderbilt II and featured over 100 acres of manicured gardens and grounds. The on-site winery offers a variety of estate-grown wines for your wedding, and the Biltmore team can help you create a customized wine-tasting experience for your guests. The estate also offers a variety of indoor and outdoor event spaces for your wedding ceremony, reception, or other wedding events.
The Inn at Little Washington, Washington, VA
Located in the scenic foothills of Virginia's Blue Ridge Mountains, The Inn at Little Washington is a breathtaking setting for a wine country wedding. The venue features a beautiful stone chapel, manicured gardens, and an on-site vineyard surrounded by rolling hills and mountain views. Indoors, there are multiple event spaces to choose from, including a stunning ballroom with crystal chandeliers and a cozy library with a fireplace. The Inn at Little Washington also offers an on-site restaurant, perfect for hosting your rehearsal dinner or reception. And, of course, the venue's award-winning wines are available for purchase by bottle or glass.