No matter how well you plan, there's always the chance that something won't fit perfectly on your wedding day. That's where wedding dress alterations come in – but it can be tricky to know who to trust with this important task. Here are some tips for finding the perfect alteration specialist for your big day.
Things you should know before altering your wedding dress
Your wedding dress is one of the most important items you will wear on your big day. It should be a reflection of your personal style and make you feel beautiful from the moment you put it on. But, before you head to the alterations shop, there are a few things you should keep in mind.
Make sure you give yourself enough time for alterations.
If you wait until the last minute to get your dress altered, you may end up being unhappy with the results. Alterations can take several weeks to complete, so it's important to start the process early. This way, you'll have plenty of time to make any necessary changes.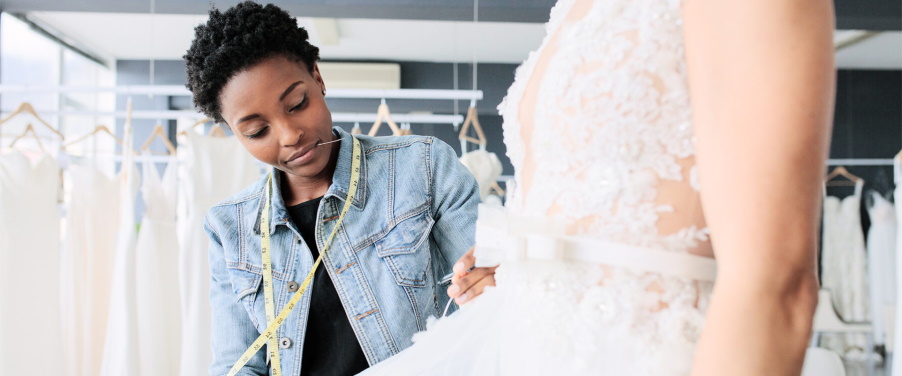 Know your budget.
Alterations can be expensive, so it's important to know how much you're willing to spend before you start the process. Keep in mind that simple alterations, like hemming the dress or taking in the sides, will be less expensive than more complex changes, like adding straps or changing the neckline.
Be open to change.
When you get your dress altered, you may end up changing your original vision for the gown. For example, you may decide to add a sleeve or take away a layer of tulle. Be open to these changes and trust your alteration specialist to help you create the perfect dress for your big day.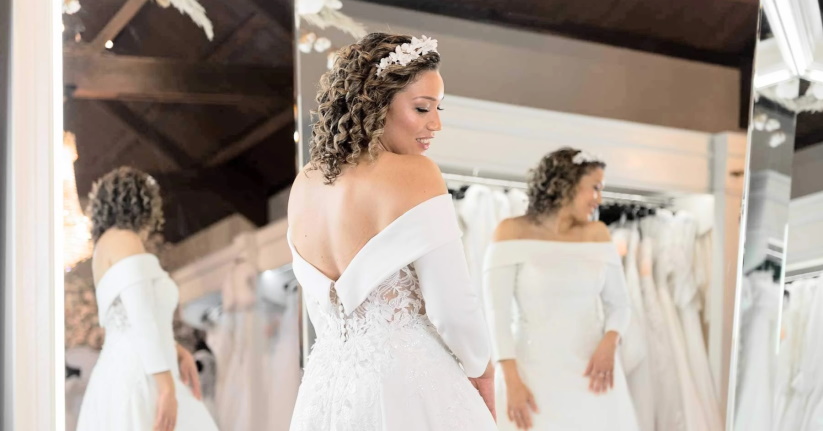 How many sizes down can a wedding dress be altered?
A wedding dress can be altered two sizes down from its original size. However, it is important to keep in mind that every dress is different and some may not be able to be altered as much as others. It is always best to consult with a professional seamstress to see how much altering can be done on your specific dress.
How to find the perfect wedding dress alterations specialist?
Ask around. If you know anyone who's recently gotten married, ask them who did their dress alterations and if they were happy with the results.
Do some research online. There are lots of great review sites where you can read real brides' experiences with different dress alteration specialists.
Schedule a consultation. Once you've narrowed down your options, make an appointment to meet with each of the dress alteration specialists on your list. This will give you a chance to see their work firsthand and ask any questions you may have.
Get a second opinion. If you're still unsure after your consultations, ask a friend or family member whose opinion you trust to come with you when you make your final decision.
Trust your gut. Ultimately, the most important thing is to go with the specialist that you feel most comfortable with and who you think will do the best job on your dress.