Picking the right makeup shades for your wedding day can be a daunting task. It's hard to know where to start with so many colors and options to choose from. This blog post will discuss some tips for choosing the perfect makeup colors for your big day. We'll also provide a few recommendations for specific shades that will look great on all skin tones. So if you're looking for some help picking out the perfect makeup for your wedding, keep reading!
Wedding makeup colors you'll love
There are a few things to keep in mind when it comes to wedding makeup. First, you want to find a balance between looking natural and polished. After all, you want your guests to recognize you as the blushing bride, not a stranger! Second, while you may be tempted to try out the latest trends, remember that this is YOUR day, so stick with colors and styles that make you feel comfortable and gorgeous.
Here are a few tips to help you choose the perfect makeup colors for your wedding day:
Stick with neutral or pastel shades.
Neutral or pastel shades are always good for wedding makeup because they complement nearly every skin tone and hair color. Plus, they tend to be more forgiving than bolder colors if you make mistakes while applying your makeup. Some of our favorite neutrals include ivory, champagne, blush pink, peach, and light brown.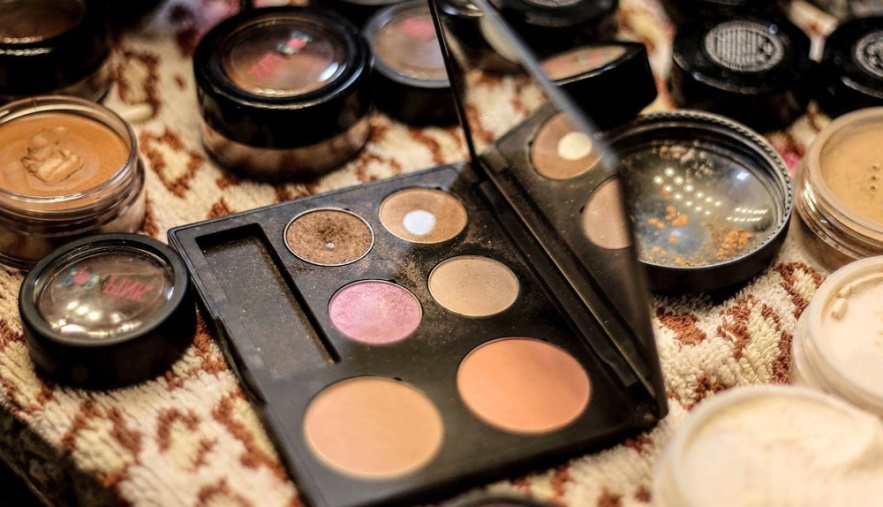 Go for natural-looking hues.
Remember that less is often more when it comes to your wedding day makeup. After all, you want your guests to see YOU, not a mask of heavy foundation and caked-on powder. Instead, stick with a light foundation or tinted moisturizer to achieve a natural look, and use a minimal amount of concealer to cover any blemishes. Then, for a bit of color and definition, add a subtle wash of eyeshadow in a neutral shade, some mascara, and a touch of lip gloss or sheer lipstick.
Choose colors that make you feel confident.
Ultimately, your wedding day is all about YOU, so choose makeup colors that make you feel the most confident and beautiful. If you're unsure where to start, schedule a consultation with a professional makeup artist who can help you find the perfect shades for your skin tone and wedding day vision.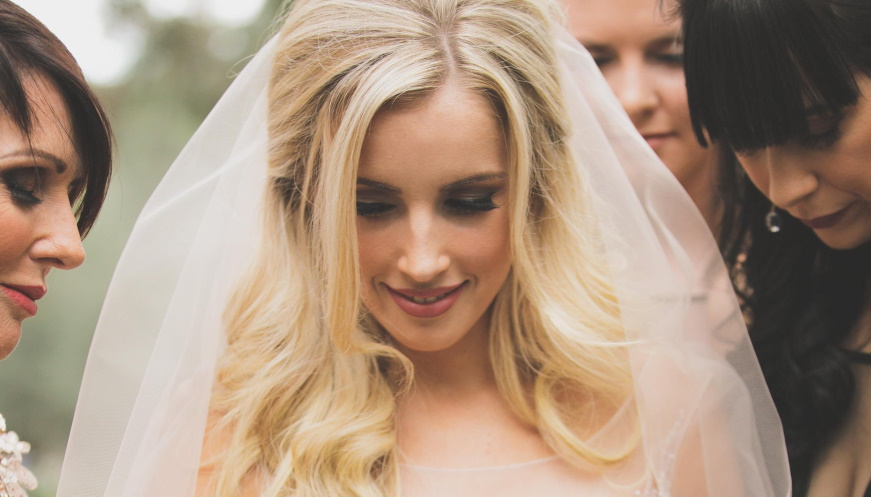 Wedding makeup color combinations
When it comes to choosing the right colors for your wedding makeup, there are endless possibilities. However, finding the perfect color combination can be a bit tricky. To help you out, we've put together a few of our favorite wedding makeup color combinations.
Opt for a nude lip and a smoky eye for a classic look. This timeless combo will never go out of style.
If you're looking for something more daring, go for a bold lip and a winged eyeliner. This daring combo is perfect for making a statement on your big day.
Stick to soft pinks and peaches for your lips and cheeks for a natural look. This pretty combo is perfect for a spring or summer wedding.
If you want your wedding makeup to have a bit of an edge, try pairing a dark lip with a smokey eye. This edgy combo is perfect for creating a sultry look.
No matter what style you're going for, a wedding makeup color combination is perfect for you. So, don't be afraid to experiment until you find the perfect look for your big day!